The Hustle & Bustle, elegant rain jacket
The Hustle & Bustle is an elegant cycling rain jacket, beautifully tailored Rainwrap's other half! Comfortable and versatile you can wear this beautiful jacket anywhere and always feel elegant and unintimidated by impending gloomy weather!
The Hustle & Bustle, elegant rain jacket, is mesh lined and has:
– Soft fabric, lovely handle. Noiseless and waterproof (10,000mm)
– an inside pocket at the front and a larger pocket in the peplum where you can keep your storm waistcoat, rainwrap, hat, gloves etc.
– high visibility detail around the waist and on the wrists and shoulders.
– a storm waistcoat with two pockets at the front and a mesh pleat at the back to accommodate the wearing of bulky clothing.
– underarm ventilation zips
–  integrated hood in the waistcoat's collar
Some Georgia in Dublin Hustle & Bustle jackets are now on sale! Check our sale page here.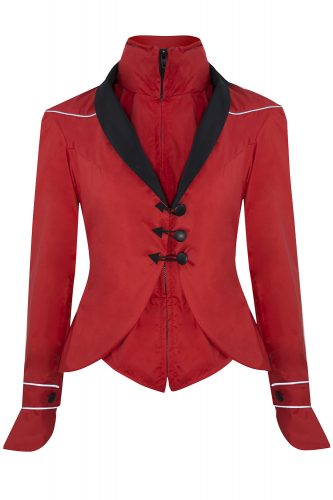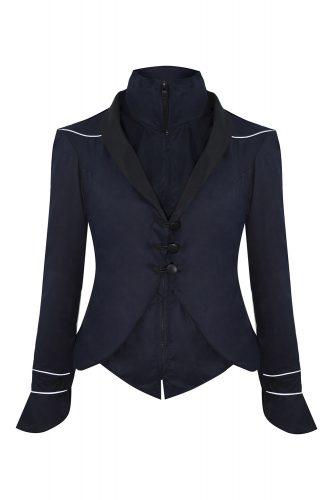 Size Information
Hustle & Bustle
measurements
in cms
Petite
Medium
Large
Collar Height
8
8
8
Shoulders
44
48
51
Length of front
zip length
55
55
55
Length of back
neck to waist
39
41
44
Sleeve length
from underarms seams
43
48
51
Bust
where lapel
edges meet
96
107
110
Waist
80
90
96