The Bronte, Stylish Rain Jacket
 
The Bronte, Stylish Rain Jacket (the Full Bronte when twinned with the Rainwrap!) is a great rain jacket for everyday wear!
Anchored at the waist and wrists with a black elasticated band and cuffs, the Bronte is incredibly comfortable and pleasant to wear. It has a high collar to keep the wind out and is fully waterproof. It's pretty butterfly buttons are made in house from recycled inner tubes.
The Bronte is practical and stylish. It is great for cycling, walking, horse-riding or for going out! The Bronte is pleasant to wear for everyday and thanks to the anchored waist and cuffs, it protects you from the wind efficiently and keeps you comfortable even in tremendous rain!
Other feature of the Bronte:
– Soft fabric, lovely handle. Noiseless, waterproof (10,000mm)
– Sealed seams
– Reflective band on underside of cuff which can be folded back when required.
– Integrated hood in the collar
– Reflective detail down the back
– Pockets in the waistband
– Underarm ventilation zips
– Inside pocket
– Mesh lined
– Available in Navy, Vineyard Green, Yellow, Red and Black
You can find the sizing information table in the "size information" tab.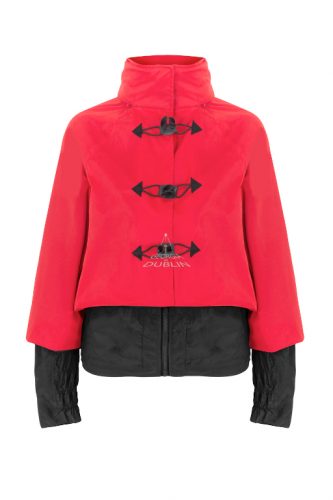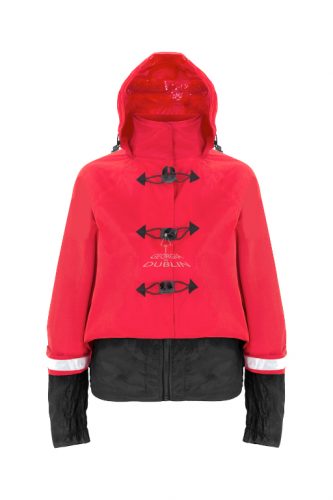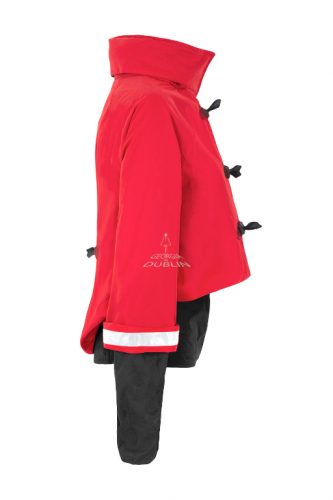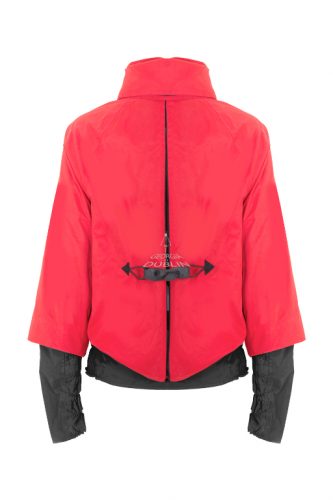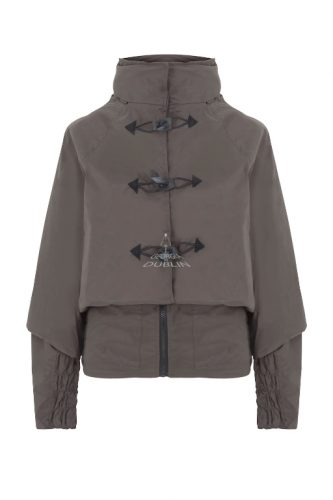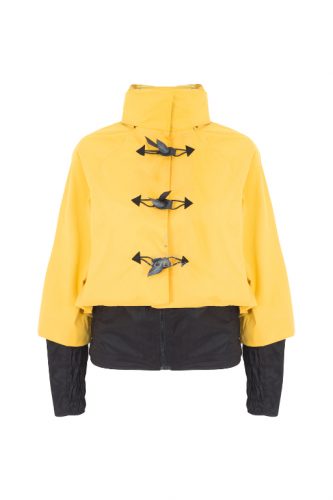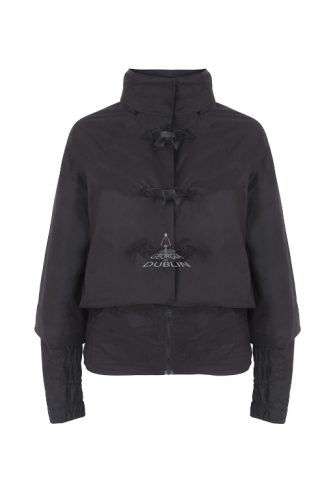 Size Information
Bronte
measurements
in cms
Small
–
Medium
Medium
–
Large
Collar Height
8.5
9
Shoulders
51
57
Length at front
zip length
64
66
Length at back
neck to waist
55
55
Sleeve length
underams seams
51
51
Bust
131
25cm are vent
137
25cm are vent
Waistband
94
102
Waistband full stretch
104
110
Chest
42
42